Step 1. Sign in to your Stripe account.
Step 2. Click the Reports button on the left menu.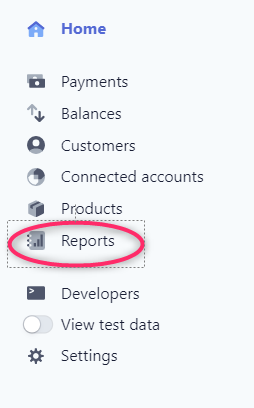 Step 3. Click on the Financial reports button.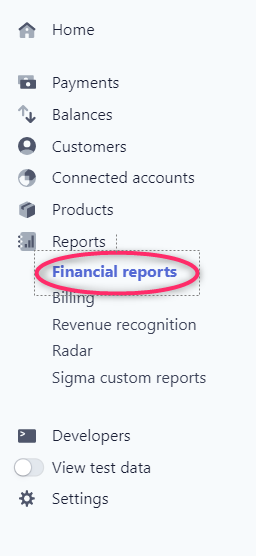 Step 4. Select a period and click on the Download button in the Balance summary section.

Upload the resulting file to Nola Accounting together with all the documents for the previous month.